Directions and Parking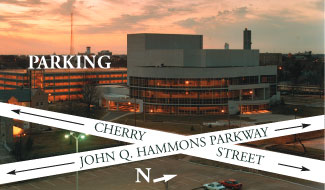 Juanita K. Hammons Hall for the Performing Arts (525 S. John Q. Hammons Parkway, Springfield, MO 65806) is located at the corner of Cherry Street and John Q. Hammons Parkway on the campus of Missouri State University. Please note: John Q. Hammons Parkway from Grand Street north to Madison has become a transit-only route, and is permanently closed to thru traffic.
Parking is available in several Missouri State University lots adjacent to the venue. Depending on the event, a fee may be charged for parking in these areas. You may purchase with a credit card in advance at www.HammonsHall.com or with cash at the lot entrance upon arrival.
Lots include, but are not limited to: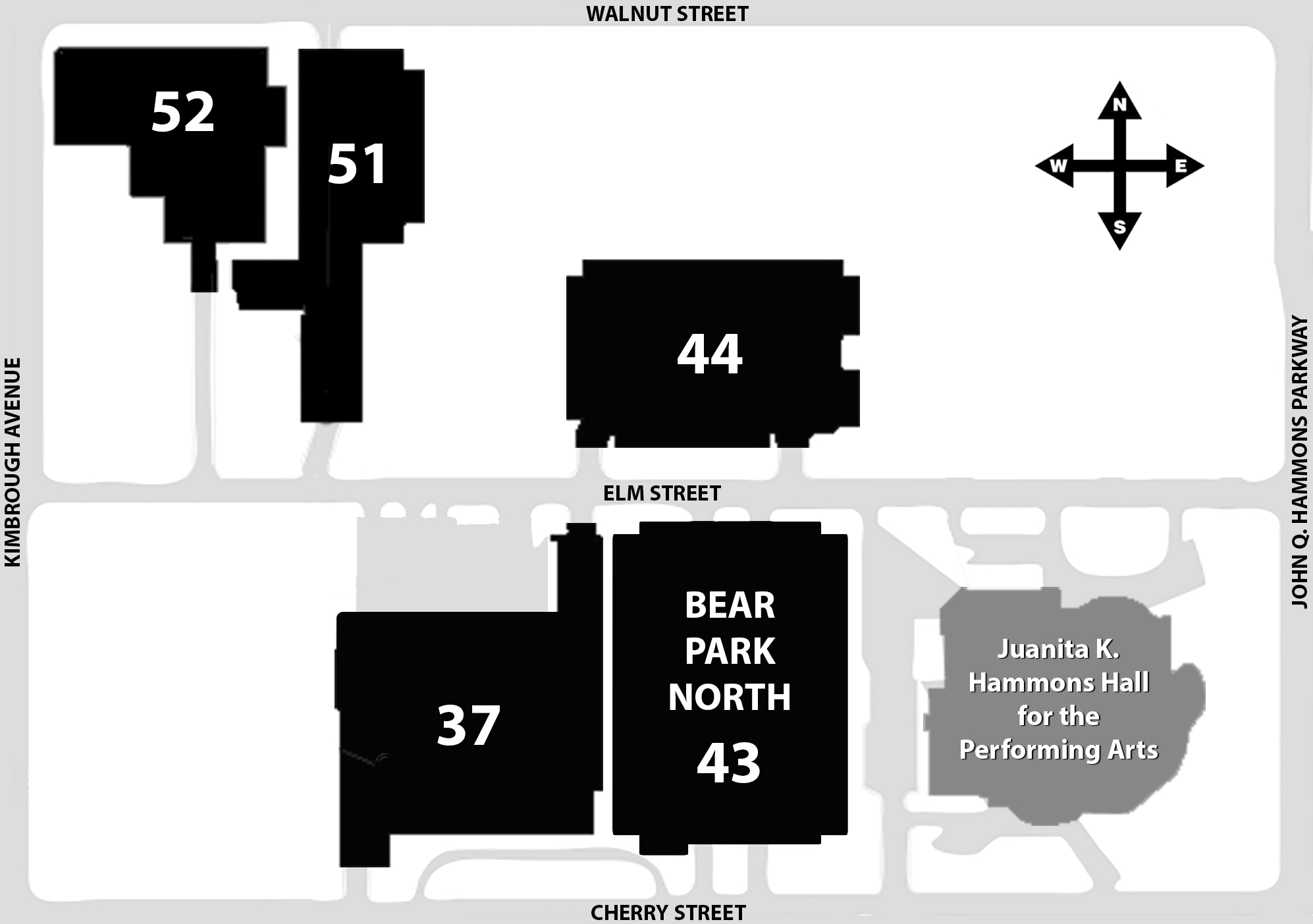 ​​​​​​​
the multi-level Bear Park North parking garage (lot #43) located directly to the west of the Hall - enter from Cherry Street on the south side and from Elm Street on the north side
MSU lot #37 directly west of the parking garage
MSU lot #44 across Elm Street directly north of the garage
MSU lots #51 and #52 located west of lot #44
Free parking options are available further from the building.
Limited free ADA parking is available on the north and south sides of Juanita K. Hammons Hall, with additional ADA parking in venue-adjacent lots (subject to fees).
Please note that parking availability may be impacted by MSU basketball games and other events scheduled at Great Southern Bank Arena.
Detailed map and driving directions